Oleo Tourism – Italian Olive Oil Tasting, Breaks and Holidays
Experience the very best Italian IGP olive oil Toscana through your personalised Oleo Tourism vacation, join us for amazing tasting sessions of our IGP Extra Virgin Olive Oil and learn how to tell the different olive cultivars and olive oil manufacturing processes apart.
Come with us as we take a walk through the Tenuta Le Mandorlaie olive groves and learn about the care of the olive trees, from the way we fertilise organically through green manure, getting ready for the olive harvest, what tools we use for the olive harvest and ultimately the processing of olives to create the liquid gold olive oil we all love.
We offer Olive Oil tasting sessions, and Olive Oil breaks and holidays giving you the chance to immerse yourself in the experience that is the creation of Italian Tuscan cold pressed IGP extra virgin olive oil.
Experience the very best Italian Olive Oils through a Oleo Tourism vacation
We are in Tuscany's Maremma surrounded by nature's Tuscany, its tranquil, serene and just what you need to relax and enjoy great Italian olive oil, Tuscan foods and menus with IGT and DOCG incredible wines.
Walking through the Olive trees
We love our environment and our land, we have particular affinity with our Olive Trees and want our guests get to relax, walk, enjoy moment, create art, eat and be with friends amongst our Olive trees. The Olive groves are really a place to relax, contemplate, eat, create art, meet new friends and create a new olive experience.
Taste and Savor Olive Oil inspired Tuscan dishes
When you sit down to enjoy our Tuscan meals, you know that our organic bio olive oils are the stars. With such incredible fresh produce its easy to sit back, relax in tranquility and enjoy the flavour's and tastes of our olive oils.
About The Tuscan Maremma
If you want to enjoy the unspoiled Tuscany, its walks, national parks, unspoiled hilltop villages and incredible rolling views from the hill down to the incredibly preserved Tuscan coastline, then the Maremma is the area for you. With restaurant and bars just a short walk, cycle or drive away there is always something to do, but, you can always relax in nature doing not much too.
Where to stay in Maremma, Italy Tuscany
We offer you the chance to stay in luxury at Tenuta Le Mandorlaie, our organic Farm Estate located in the heart of Tuscany's Maremma.
We offer our Lavender cottage, it is luxurious and self contained with its own gardens, driveway, bbq terrace, outdoor dining area and sun lounging space.
If you are looking for an agriturimo in Scansano area, and want to have something special, then a stay with us at our organic farm estate Tenuta Le Mandorlaie will not disappoint.
We always work to ensure your privacy and serenity during your stay, the area you will stay has views over olive groves and vines, and stretches all the way to the coast of the Tuscan Maremma.
Our luxury amenities make sure your Tuscan Maremma holiday is unforgettable and full of experiences.
Foodie & Wine Lover? come taste IGT & Morellino di Scansano Wine
If you love your wine and food experiences, then enjoying the incredible Morellino di Scansano and our own Tenuta Le Mandorlaie IGT organic red reserve wine paired with Tuscan dishes whilst staying in the Tuscan Maremma is the foodie experience you cannot miss. This incredibly robust red wine is made predominantly from the Sangiovese grape, and is only grown in an area surrounding the village of Scansano.
The Morellino di Scansano wine is protected as a DOCG wine, under Italian wine law DOCG is the highest designation of quality among Italian wines. DOCG stands for Denominazione di Origine Controllata e Garantita (Denomination of Controlled and Guaranteed Origin).
About the Oleo Tourism website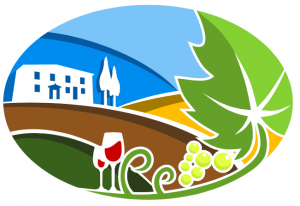 OleoTourism.it was created by Marthese & Stuart, lovers and producers of IGP Extra Virgin Olive oil Toscana in the Tuscan Maremma on our organic farm and agriturismo Tenuta Le Mandorlaie. We have a passion for producing amazing oil and a love for our organically cared for land we wanted to get our products out to those that really appreciate and enjoy extra virgin olive oil as much as we do. If you are looking for the real Tuscany olive farm experience then come stay with us.